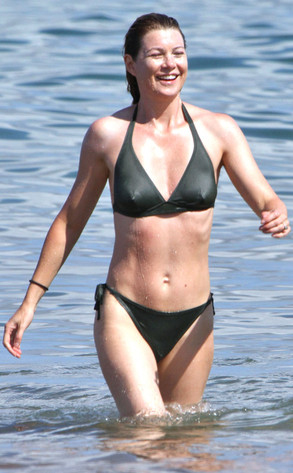 Splash News
We can all probably agree that we prefer Ellen Pompeo in a bikini over scrubs any day.
Fortunately, we can indulge in this guilty pleasure. The Grey's Anatomy star rocked a green two-piece as she played with 3-year-old daughter, Stella, Wednesday at a Maui beach.
How'd she get that great bod? The 42-year-old mom reportedly ate right and regularly worked out to get back into shape post-baby.
Can we say hot mama?