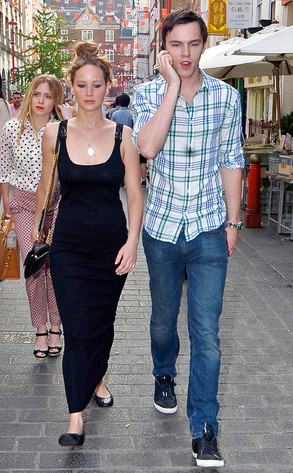 Jennifer Lawrence
Hang up the phone, Nicholas Hoult! Don't you realize Jennifer Lawrence is standing right next to you?!
The Hunger Games star was out and about in London today with her British boyfriend, who met the soon-to-be It-girl when they costarred in X-Men: First Class as Mystique and Beast.
Paying homage to their thespian roots, the couple stopped briefly at Lawrence's hotel so she could change and then they headed for the Duke of York's Theatre in the West End.
Hoult's come a long way since starring as the sensitive bully magnet who made Hugh Grant see the light in About a Boy, hasn't he?