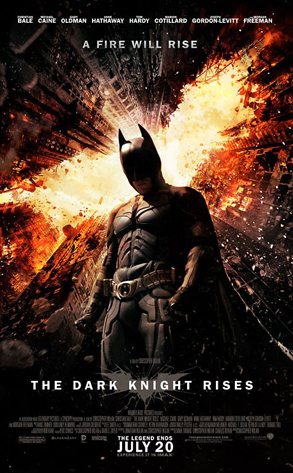 Warner Bros.
Hmmm...why does this look familiar?
Oh, that's right, because this new Dark Knight Rises poster is almost identicial to the first teaser promo we saw in July, except with an inclusion of Batman and some fire to heat things up (no pun intended).
But that doesn't mean we're disappointed.