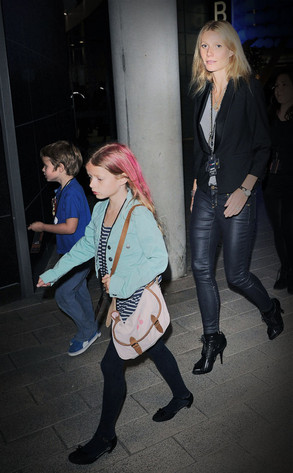 XPOSUREPHOTOS.COM
Gwyneth Paltrow and the kids were in a rap state of mind this weekend.
The Oscar winner took 8-year-old daughter Apple and 6-year-old son Moses on Saturday night to see Jay-Z and Kanye West's "Watch the Throne" concert at London's O2 Arena.
"Yup. Uncle Jay at the O2," tweeted Paltrow.