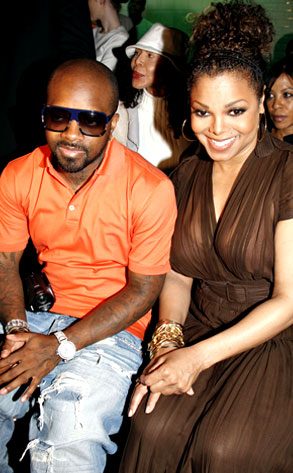 ANG/Fame Pictures
If Jermaine Dupri was our boyfriend, we would be less than thrilled right about now.
First, there was the report that he threw up in longtime girlfriend Janet Jackson's lap during his birthday party at Tenjune.
And while Janet was in the hospital last night, Jermaine was seen out partying. He was spotted at Patrón's Music in Motion Tour Finale at Marquee nightclub in NYC.
Not only did he stay for T.I.'s performance at 12:30 a.m., but he stuck around while DJ Berrie spun music late into the night.
"He was definitely having fun with his boys," says an onlooker. "He was one of the last people to leave the event."
Maybe he didn't know she was in the hospital, or had spoken to her and knew she was going to be released. Or maybe it was something else. But just to be safe, we'd recommend flowers or jewelry or a hit song, stat.
A request for comment was emailed to the couple's representative.