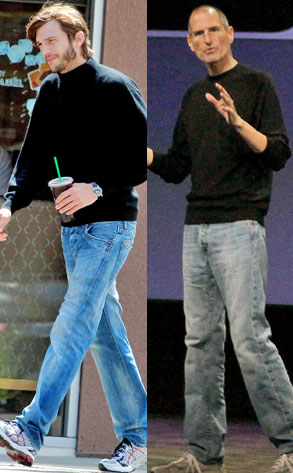 Sam Sharma;Miguel Aguilar/PacificCoastNews.com; Justin Sullivan/Getty Images
Is that you, Ashton Kutcher?
The 34-year-old actor, who is playing Steve Jobs in a biopic about the late Apple founder, stepped out Friday in L.A. in full costume.
Looking very much like a young Jobs, Kutcher wore the entrepreneur's signature black turtleneck and jeans. He also emulated the shaggy hair—right down to the side-part!—and facial scruff Jobs sported in his younger years.