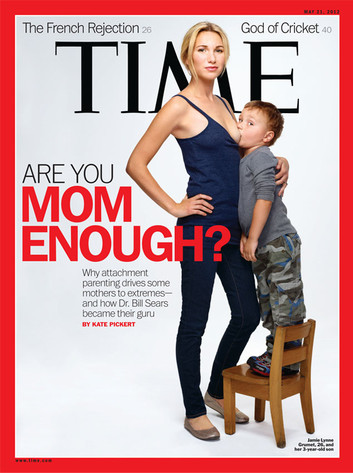 Time
Well, Time sure got people's attention with its latest cover.
The Twitterverse has erupted over the weekly magazine's May 21 cover, featuring a defiant-faced Jamie Lynne Grumet breastfeeding her 3-year-old son. (Who's old enough to stand on a chair, suckle and look at the camera at the same time.)
And when the hoi polloi piles on, the celebrities are sure to follow...