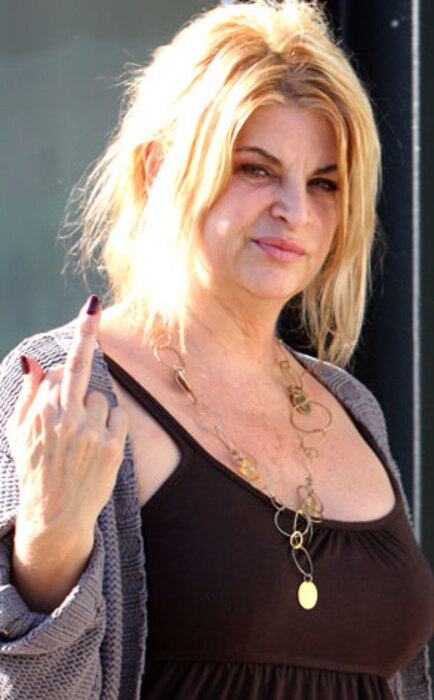 SLY/ Fame Pictures
Something must be eating the former Fat Actress star, because the hand gesture she displayed this weekend doesn't exactly scream "cheers."
But while Kirstie Alley may be looking to get a rise out of us, she should really know by now that a middle finger pointed in a northerly direction merely amuses more than anything else.
For more stars showing off their famous phalanges, check out our Celebrity Bird-Watching gallery.