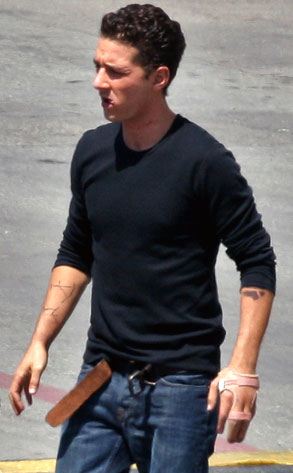 Flynetpictures.com
Shia LaBeouf's good fortune continues, but whether he'll be spending some of that fortune on a chauffeur is another question.
The Los Angeles District Attorney's Office has opted not to file charges against the 22-year-old actor in connection with the July rollover crash that left him with a mangled hand.
"We have formally rejected filing DUI charges because of insufficient evidence," D.A. spokeswoman Jane Robison told E! News Thursday. She said that her office expects to file charges against two other people involved in the smashup but no further details will be available until tomorrow.
There was no immediate comment from LaBeouf's camp.
It's not all over for the Eagle Eye star, however. Today's news may come as a relief but there is a DMV hearing set for Friday to determine whether the actor will lose his license for a year for failing to submit to a blood-alcohol test after the crash.