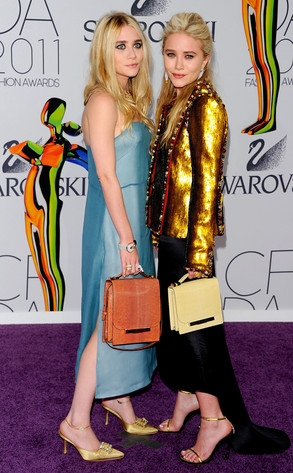 Andrew H. Walker//Getty Images
From homeless chic to boho to granny garb, Mary-Kate and Ashley Olsen get a lot of flack for their outrageous style, but it looks like they could be getting the last laugh now.
The child stars turned fashion designers have been nominated for Womenswear Designers of the Year—for their high-end collection the Row—by the Council of Fashion Designers of America.
Take that, haters!