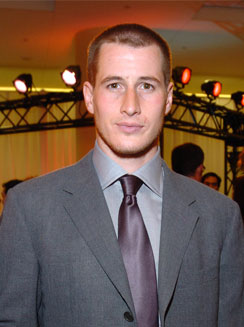 Richard Lautens/ZumaPress.com
Okay, this is going to make it much harder to hate Jared Booth, the incoming Bones character who will be making time with Brennan (Emily Deschanel)...
Brendan Fehr has posted on his official website that he'll be joining the show in the role of David Boreanaz's character's brother.
Fehr wrote of his new gig, "The character is great and well written and will be something I haven't really done yet. He's got a lot of stuff to work with on the screen and with a great backstory so here's to not screwing it up!"
As Bones show runner Hart Hanson told me earlier this week...