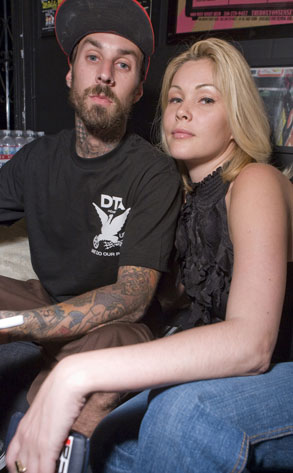 Adrian Sidney / Getty Images
A friend of Travis Barker and DJ AM has revealed to E! News some grim new details about last night's plane crash, which the two survived but four others did not.
AM is "really, really badly burned," according to the source, who confirms that "his face is very burned." The source adds, "More than 50 percent of his body is burned and the worst is on his face."
The friend also said that Barker was burned "mostly from the waist down."
Both men are in critical but stable condition at the Joseph Still Burn Center in Augusta, Ga. E! News was told by the source that, as of this morning, DJ AM was being "kept in an incubator" as part of his treatment in order to maintain a sterile environment and prevent infections.