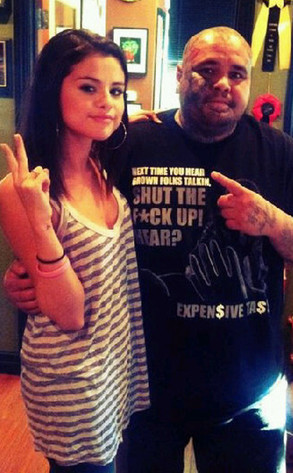 Twitter
Some people wear their hearts on their sleeves. Selena Gomez clearly prefers the wrist.
Justin Bieber's ink-loving ways are clearly rubbing off on his girlfriend, as the singer proudly posed alongside her tattooist this week, showing off her first ever (well, that we know of) tat: a delicate heart on her right wrist.
Seems like someone's got love on the brain! Er, arm.
So, did she take it like a trooper?