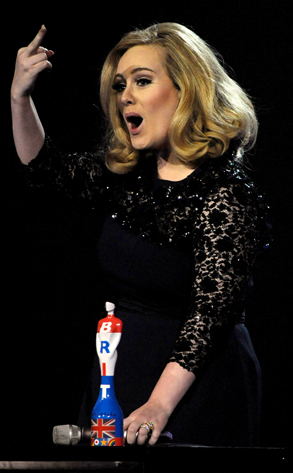 Brian Rasic/Rex
Yup, you read that right.
She had a monumental night at the Grammys, and now Adele has continued her winning streak by being named Best British Female Solo Artist and taking home Album of the Year for 21 at the 2012 Brit Awards.
But don't you dare cut her speech short, or you'll get the bird.
Seriously.