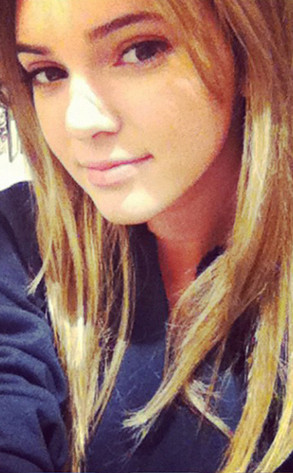 Twitter
From Kate Middleton to Kim Kardashian, brunettes are really having a moment right now.
So it came as quite as shock to the Twitterverse when Kim's little sister, Kendall Jenner, traded in her typically dark tresses for a blond new look.
"New look...? What do you think? lol" the 16-year-old model wrote, linking to an Instagram photo of her lighter locks.
But did Kendall really go blond, or was the prankster pulling a joke on us?