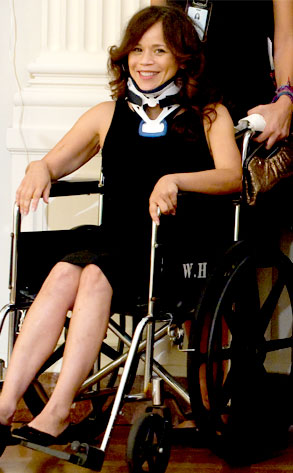 SAUL LOEB/AFP/Getty Images
Rosie Perez has settled her beef with Law & Order: SVU.
The Do the Right Thing Star claims she was a real-life special victim who was injured on set back in 2009 when her character got into a scuffle with another performer for a scene on the NBC procedural. Perez, 47, alleges she suffered serious neck and back injuries and nerve damage and ultimately had corrective surgery. During a 2010 interview with Entertainment Tonight, she compared her injuries to shaken baby syndrome.
Now, the New York Daily News reports that the actress has reached a settlement with Northern Entertainment Productions and DDF Films, the companies behind the show...