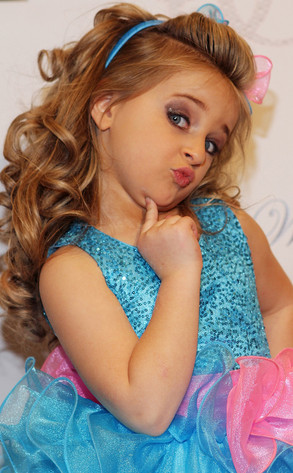 Marc Andrew Deley/GettyImages
In case you've never watched Toddlers & Tiaras, a word of advice: Try not to tick off a pageant mom.
Susanna Barrett has filed a $30 million libel suit against the parent companies of TMZ, the Huffington Post, London's Daily Mail for their allegedly "brazen attempts to sexualize" her 5-year-old daughter, according to court documents obtained by E! News.
Who's a little creeped out?!