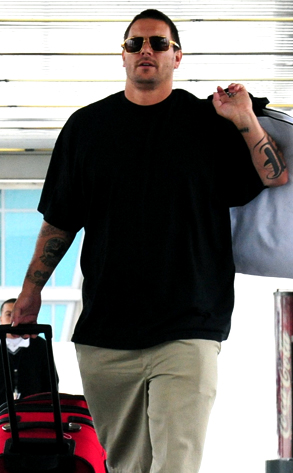 National Photo Group
Kevin Federline's heart hurts, and it's not because Britney Spears is engaged to another man!
The backup dancer turned reality star is participating in the Australian weight-loss reality show Excess Baggage, but according to the program's Facebook page, his goal to get healthy hit a roadblock over the weekend.
A statement on Excess Baggage's Facebook page said K-Fed, 33, was "taken to the hospital after the show's medic was concerned about his high pulse rate." The hospitalization was a "precautionary measure" while doctors performed further tests.