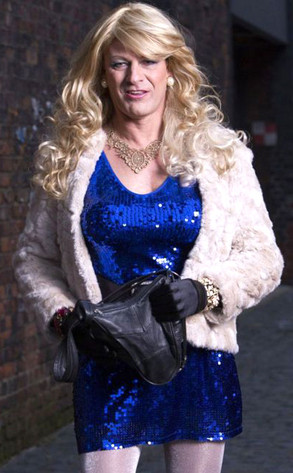 BBC/PA
Somebody's getting in touch with his feminine side!
And not just anybody.
After all, we're talking about an actor who has played more rugged roles than most.
But obviously, when this manly man was asked to slip into something sequined, he was totally game.
So, which dude is lookin' like a lady?