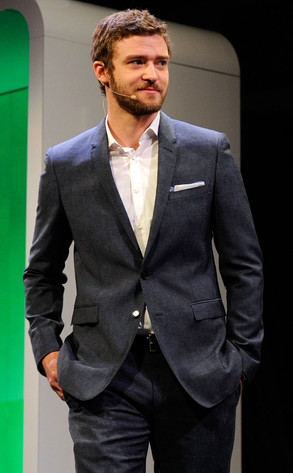 Ethan Miller/Getty Images
Justin Timberlake brought sexyback, but should he have brought a razorback as well?
The multihyphenate star proved that being a pop star-actor-tech dude isn't all he can do: He's also sporting some serious scruff on his famous mug. The Social Network star showed up at the nerdfest CES convention in Las Vegas to talk about Myspace TV, which he has a stake in.