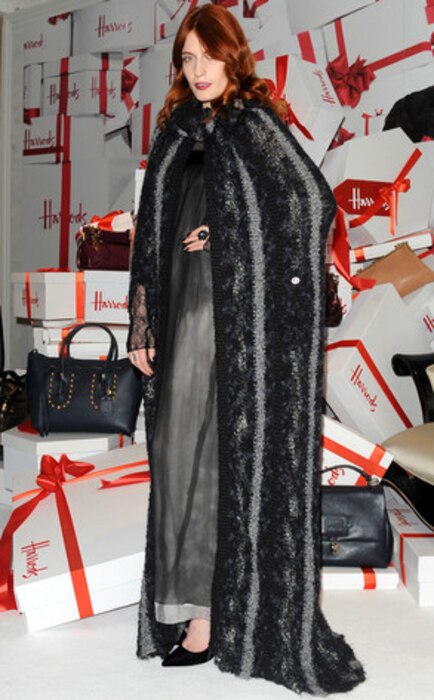 Olga Bermejo/Getty Images
Reviews were mixed (and veering toward negative) when we featured this photo of Florence Welch last week.
But Joan Rivers sees a positive side to the cape the singer wore to a Harrod's holiday concert in London.
"Very practical. It won't burn. The whole village can tie you to a stake and it still won't ignite...or wrinkle," the Fashion Police host quipped.
And that's not all. The hostess with the mostest also covers nipple rings, vagina flaps and more!
So click in and get all of Joan's jokes that didn't make it on air in our sassy sartorial photo gallery.