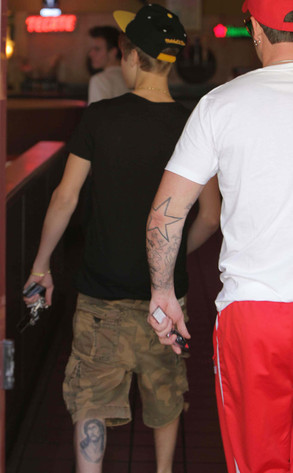 COBO/GSI Media
If you ever questioned the Biebs' religious beliefs, this oughta clear it up for you.
In addition to his dove and Hebrew script of Jesus' name on his rib cage (matching with pops...awww), Justin Bieber showed off his new ink on the back of his calf while going to Shakey's Pizza with his dad and some friends today.
And of course, it coincides with the theme he already has going on...