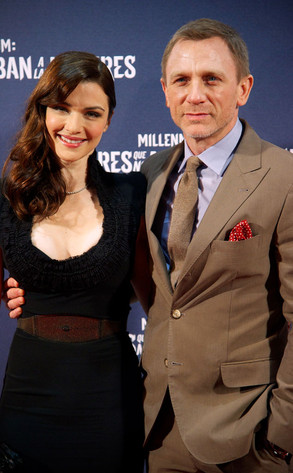 Carlos Alvarez/Getty Images
Well, hello there!
Daniel Craig and Rachel Weisz made their first red carpet appearance together at the premiere of The Girl With the Dragon Tattoo in Madrid on Wednesday.
And while such a thing isn't normally that big a deal for other celebs, when it comes to these two, it kinda is.
After all, the cute couple has kept things pretty low-key ever since they tied the knot in an equally low-key ceremony way back in June of last year.
But there they were last night, all smiles while posing for pics.
Here's hoping this first time together won't be the last!