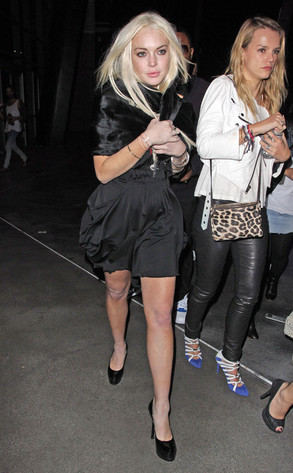 David Tonnessen, PacificCoastNews.com
Remember that guy who allegedly went to Venice, Calif., on New Year's Day to pay Lindsay Lohan a visit, but then wouldn't leave when she told him to get off her property?
Well, the 64-year-old who wanted to speak to LiLo was arrested and held on $1,000 bail. But now E! News can confirm that Lonnie Short has been convicted of trespassing and slapped with a restraining order.