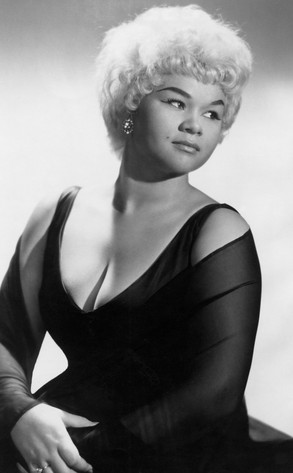 Michael Ochs Archives / Redferns/Getty Images
Life can be like a song. But even the most beautiful of songs must come to an end.
Etta James, the revered blues and jazz singer whose signature tune "At Last" ushered in the age of Obama and has probably been played at more weddings than the wedding march, died early this morning, about two weeks after her doctor revealed that she was terminally ill. She was 73.
James' manager, Lupe De Leon, confirmed that the singer died in Southern California's Riverside Community Hospital from complications of leukemia. Her husband, Artis Mills, and her sons were reportedly by her side.