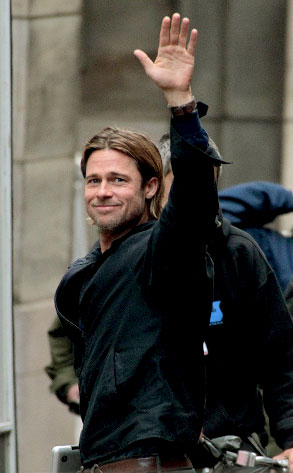 Danny Martindale/FilmMagic
Suddenly, the prospect of approaching the half-century mark doesn't seem so daunting. At least, not if this is what 48 looks like.
Happy birthday wishes are in order today for Brad Pitt, who has managed to maintain his heartthrob status for nearly each one of his 20 years in the business.
Of course, being partners to one of Hollywood's hottest women, Angelina Jolie, doesn't hurt. And neither does the banner personal and professional year he's had—albeit with one or two hiccups: whether he was vacationing, squeezing in a casual date with Angie, revving up the Oscar race, causing a paparazzi ambush during family outings, threatening early retirement, getting in touch with his charitable side, sparking marriage and baby rumors or accidentally insulting his ex-wife (oops), 48 was quite a year for Brad.
So raise a glass and cheer, while we take a look back at Pitt's year in family life.