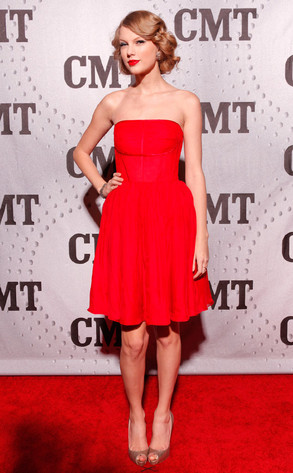 Ed Rode/WireImage
"I'm so 22 right now," Taylor Swift herself tweeted this morning.
And she has certainly accomplished quite a bit in the 12 months since her last birthday.
Whether it's being named Entertainer of the Year at the CMA Awards or Artist of the Year at the American Music Awards or recently snagging three Grammy Award nominations, the girl has plenty to celebrate.
Not to mention, adopting an adorable little kitty as well as rocking a cool new 'do!
And while there's no word yet on what exactly the country cutie is doing on her big day, we can't help but wonder if any plans involve a certain someone.
In any case, happy birthday, Tay! We can't wait to see what the next 365 days hold for ya.