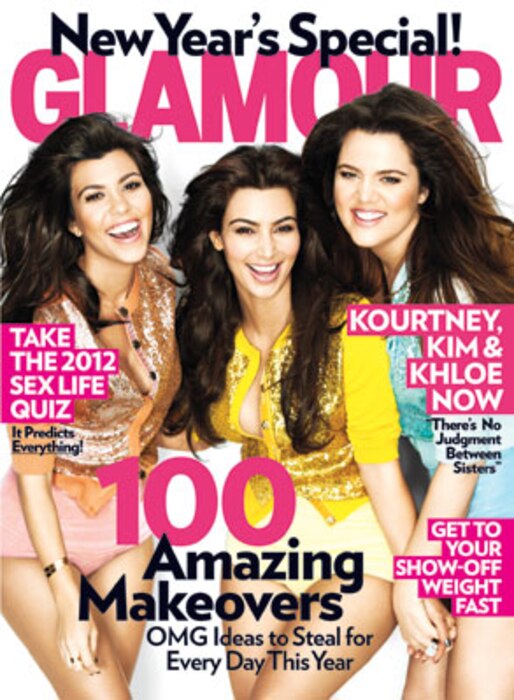 Courtesy of Glamour
Hindsight is better than no sight at all, and Kim Kardashian seems eager to accept her newfound—and bracingly realistic—perspective.
In an interview with Glamour magazine—conducted after her marriage to Kris Humphries fell apart—Kim, Kourtney and Khloé Kardashian Odom (in her role as the voice of reason) sat down and discussed Kim's new outlook on life and love.
And trust us, this is Kim like we've never heard her before.