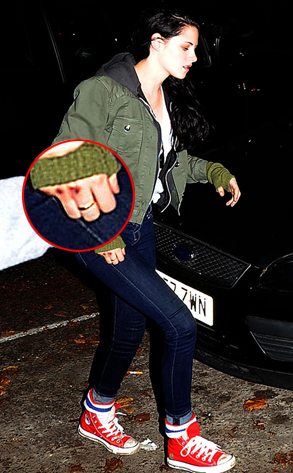 XPOSUREPHOTOS.COM
We were already worried Kristen Stewart may have taken on too much—between her Breaking Dawn press tour, über hot boyfriend, and filming for Snow White and the Huntsman. Girl's got a lot on her plate.
But what's even more troublesome than her sked? The injuries she keeps sporting from her time on the Snow White and the Huntsman set!
Uh, isn't there supposed to be armor (or something) protecting our gal?