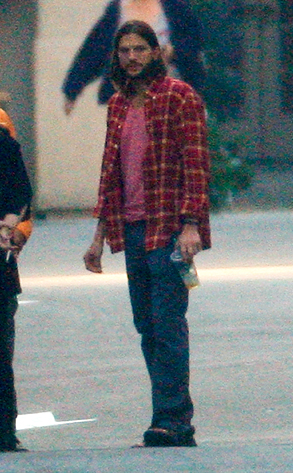 INFphoto.com
The show must go on.
Mr. Aplusk may be minus his missus, but he's holding on to what he's got, and chief among those things is his steady and lucrative employment at Two and a Half Men. Just hours after Demi Moore announced she was divorcing her husband of six years, Ashton Kutcher was spotted taking a no doubt much-needed break from filming on the Warner Bros. lot.
Say what you will about his private life, but this guy just proved that when it comes to work, he's a consummate pro.