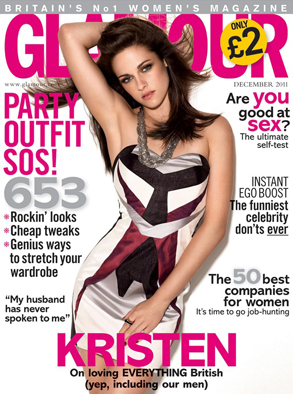 GlamourMagazine.co.uk
We'll get to the wedding biz in a moment.
'Cause how va va voom gorgeous does Kristen Stewart look on the cover of Glamour UK? Love how comfortable she is showing off her inner fashionista these days! But we adore what she revealed in the magazine even more.
Like that the sex scene in Breaking Dawn was originally rated R!