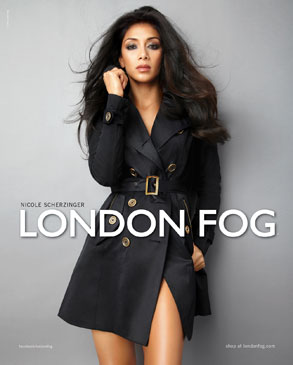 London Fog
Move aside, Christina Hendricks.
Nicole Scherzinger just replaced the Mad Men star as the new face of London Fog—modeling for the brand's winter 2011 and spring 2012 ad campaigns.
Other past brand ambassadors also include Eva Longoria and Gisele Bündchen. While this appears to be a tough crowd to follow, something tells us the 33-year-old star will do just fine unfastening those buttons for these sexy ads.