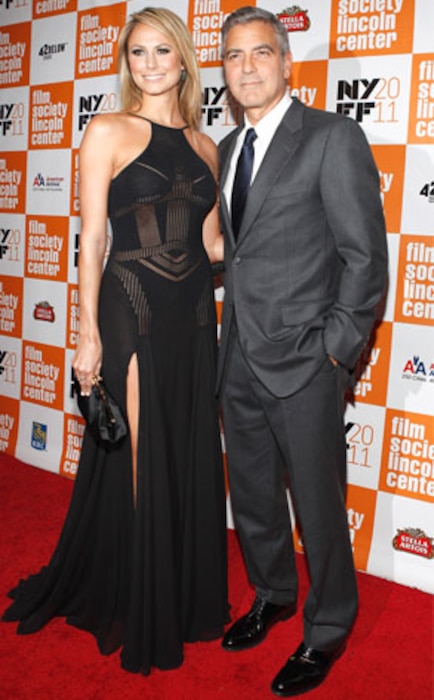 Cindy Ord/Getty Images
Stacy Keibler scored a belated birthday present last night: she got the walk the carpet for the first time with beau George Clooney on his big night.
Although the blond beauty, who turned 31 Friday, has previously attended his movie premieres in Toronto and Los Angeles before, they always hit the carpet separately...until last night in NYC, when they were totally together for his latest, The Descendants.
And Stacy totally stole the show in her sexy dress!