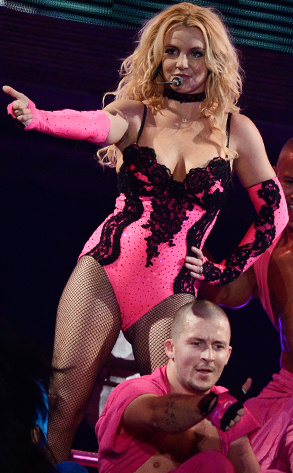 Mahu / Allpix Press/Splash News
"Gimme More," eh? You ain't kidding.
Britney Spears has become the sixth person to hit the elusive 10 million Twitter mark, joining an exclusive club that includes fellow music superstars Lady Gaga, Justin Bieber and Katy Perry.
To put it in perspective, that number is roughly equal to the population of Belgium, or a little more than the state of Michigan.
Who else is the rarefied tweet zone?