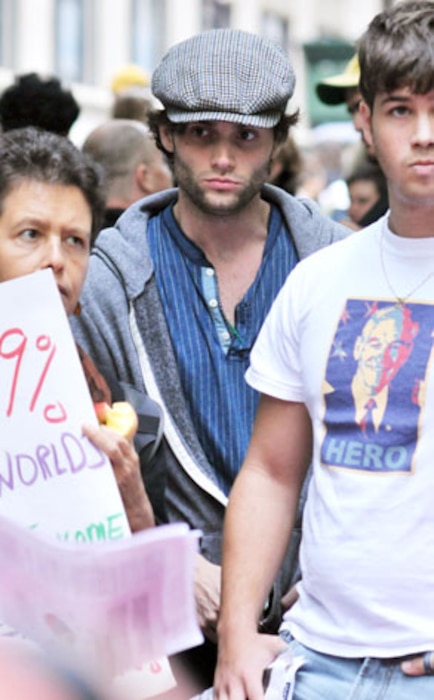 J.B Nicholas / Splash News
Susan Sarandon isn't the only celeb participating in the Occupy Wall Street protests in NYC.
Gossip guy Penn Badgley was spotted picketing himself this week—carrying a sign and all. How very Dan Humphrey of him!
The actor said he felt compelled to come down after a friend was arrested on the Brooklyn Bridge.
"I mean, listen, it's cheesy," he said, "but I want to do whatever I can. Let's be honest: I'm on f--king Gossip Girl. It's absurd that celebrity power is what it is, but, like, use any tool you have, you know?"
George Clooney says he also supports the movement against corporate greed, but admits he needs to educate himself more about the specifics...