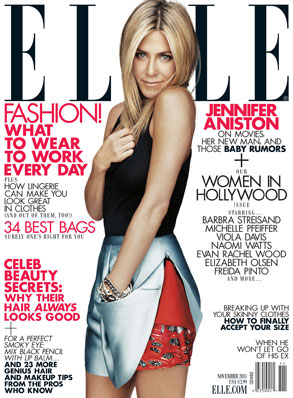 Elle
Jennifer Aniston isn't everyone's Friend.
One Hollywood director was on the receiving end of the actress's rage—and a thrown chair!—on the set of a movie she was filming, Aniston reveals to Elle. Who knew America's sweetheart could get so hot-tempered?
Aniston's also discussing everyone's favorite subject—babies.
What's she saying about them?