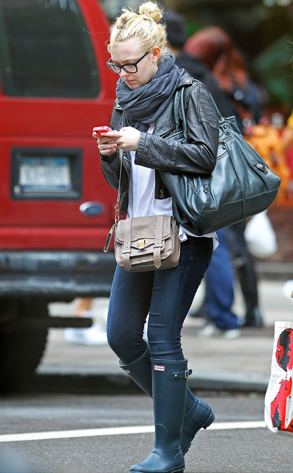 Flynet Pictures
When it comes to college, it's time to ditch the fancy makeup and designer clothes.
Looking cool in school is for the younger crowd. Once you hit higher education, you gotta look focused and serious!
Well, you don't have to, but doesn't Dakota Fanning look super cute with her spectacles, messy bun, scarf and boots?!
After spending some quality time at Fashion Week in the Big Apple, the young starlet was photographed in Greenwich Village in New York City, checking her phone as she struts her grown self to NYU on Tuesday.
Now all she needs is a coffee and she's set. (She'll learn.)