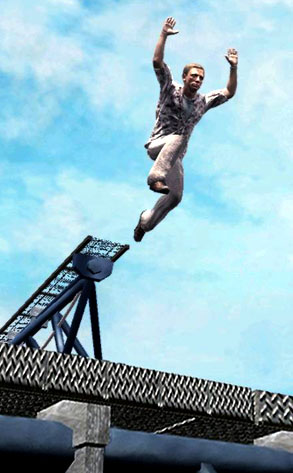 Activision
Daniel Craig's cover is about to be blown. He's the cool and suave new James Bond, but the dudes working on the Quantum of Solace video game revealed his true identity: game geek. And one who's not quite the killing machine he is onscreen. (If you haven't seen the movie's new trailer, by the way, do so now.)
Garrett Young, executive producer of the Solace tie-in game, shared the scoop with us: He went to Pinewood Studios outside of London to show the star his electronic alter ego and found Craig in his trailer, strumming a fake guitar.
"Yeah, Guitar Hero, that's our game," said Young. "Right on, that's our company, too!"
But would you want this guy in your Halo clan? Well...