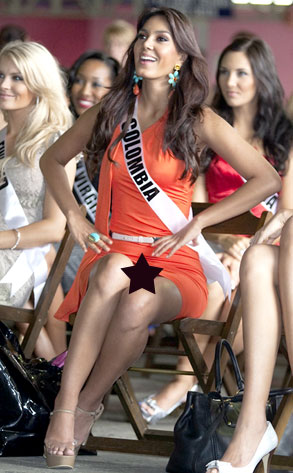 Sebastiao Moerira/EFE/ZUMAPRESS.com
Has Miss Colombia been uncovered as Miss Commando?
We know it's steamy down there in Brazil—and probably even more so in the run-up to Donald Trump's annual Miss Universe Pageant, set for São Paulo on Sept. 12. But one contestant has apparently been taking this whole "keeping cool" thing a little too far: Miss Colombia has been going sans panties at official appearances.
And wouldn't you know, the wardrobe malfunction has sparked a media firestorm!