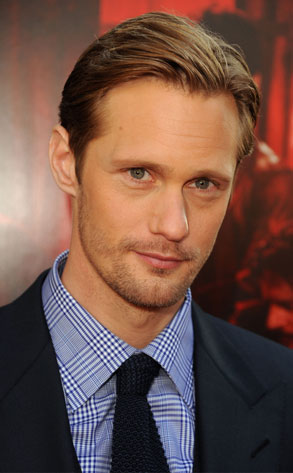 Jeff Kravitz/FilmMagic.com
Kate Bosworth who?
Although True Blood stud Alexander Skarsgård recently split with his former girlfriend, he seemed to be rebounding just fine while partying in the Hamptons over the holiday weekend.
A bevy of beauties approached the actor while he was drinking Coronas at The Surf Lodge in Montauk late Sunday night, and one bold brunette gets points for creativity for this pickup line.
"How does it feel to be the sexiest man alive?" she was overheard asking him. His response?