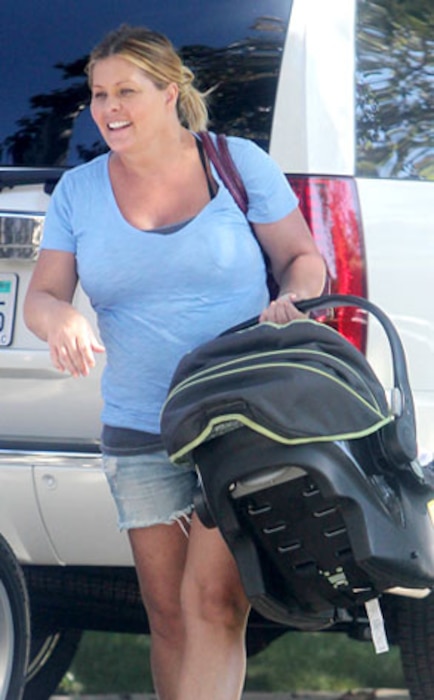 Miguel Aguilar; Sam Sharma/PacificCoastNews.com
Oh baby!
Former Baywatch star Nicole Eggert gave birth to a baby girl in late July, and was just photographed with the little bundle of joy.
While she has yet to publicly announce the newborn's name, Eggert did mention the birth on her locked-down Facebook page: "So much love in my life. So blessed...This precious AND she lets me sleep?!!" Some women just have it all!
This is the second child for the 39-year-old, who also has a 12-year-old daughter named Dilyn.
Congrats!