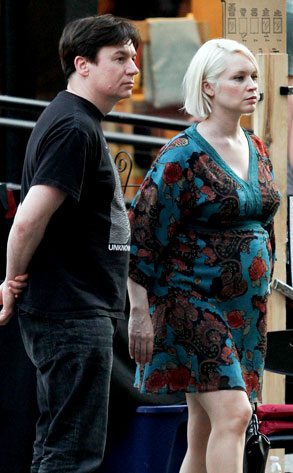 RAMEY
When Mike Myers finally gets around to making that fourth Austin Powers flick, he may not have to look very far to find his next shagadelic fox.
Seriously. Just check out his wife Kelly Tisdale's groovy outfit here while debuting her burgeoning baby bump in the Big Apple on Wednesday. She would totally fit right in!
But we digress. This new pic comes three months after Myers and Tisdale happily announced to the world that they were expecting their first child together.
"They are overjoyed," a rep for the actor told E! News at the time.
Dr. Evil, on the other hand...