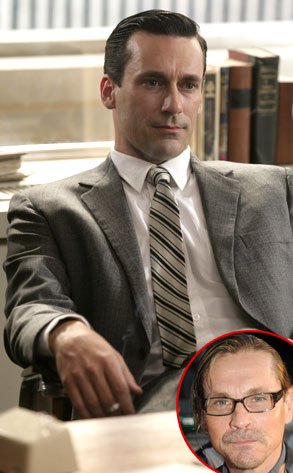 AMC; Jeff Kravitz/FilmMagic
SAMCRO has a message for Don Draper.
Kurt Sutter not only is the brain behind FX's hit drama Sons of Anarchy, about an outlaw motorcycle gang, but he plays one of its members too. So as you'd expect, he's not afraid to speak his mind, especially when it comes to his fellow artists and competitors.
So what did Sutter have to say about Mad Men's mastermind, Matthew Weiner?