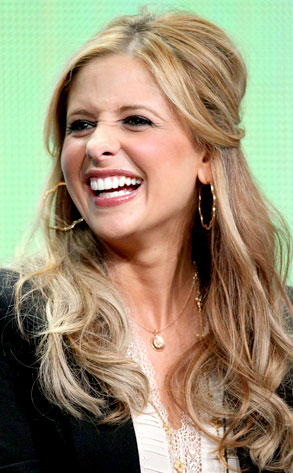 Frederick M. Brown/Getty Images
"It was such a train I couldn't get off of and stop and appreciate."
This is what Sarah Michelle Gellar has to say about her very early days on Buffy the Vampire Slayer, when the then 18-year-old actress leapt head first into her career-making role as TV's best-ever butt-kicking blonde. But this time around, with the CW's new Hitchcockian drama Ringer, Gellar says everything is different. "I'm having the best time...It's so nice to be able to sit back and appreciate what's happening."
So what made her want to return to TV now? And how is she coping with her first job back after giving birth to daughter Charlotte Grace two years ago?
I sat down with Sarah Michelle and Nestor Carbonell (that's Richard Freakin' Alpert to you Lost fans!) to get some answers: