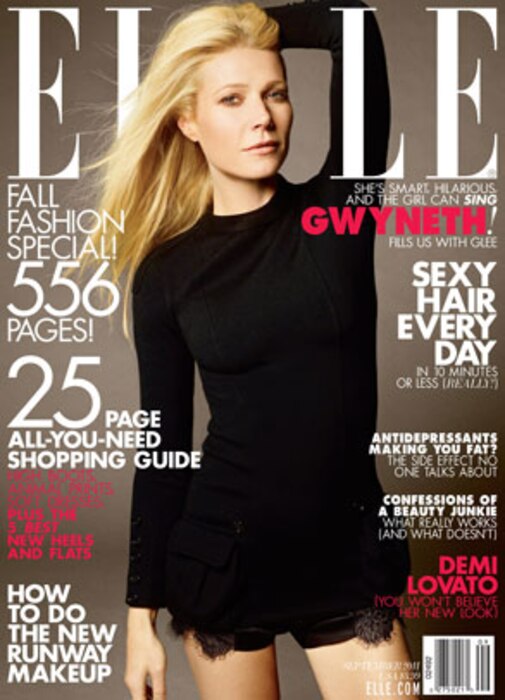 Elle
Gwyneth Paltrow presumably has since figured out who she "has to bang" to get an advance copy of the new Coldplay album.
But that doesn't mean she and rocker hubby Chris Martin don't have their ups and downs, just like your average, non-music-and-acting-royalty couple.
"Sometimes it's hard being with someone for a long time," Paltrow admits in the September issue of Elle, out Aug. 16. "We go through periods that aren't all rosy. I always say, life is long and you never know what's going to happen."
Hence the contingency plan if they split up!