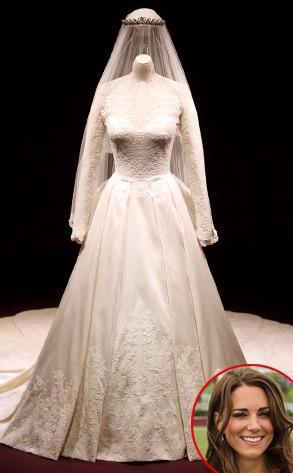 Rex Features/ AP Images; Chris Jackson/Getty Images
If you happen to be heading to Buckingham Palace sometime between tomorrow and October, well, you're in luck.
That's because, beginning this Saturday, the stunning lace, ivory and satin wedding gown that Kate Middleton wore when she exchanged vows with Prince William in April will be on display there.
Not surprisingly, the demand for tickets to tour the Palace has increased dramatically over last year in light of the news that several items from the Duke and Duchess of Cambridge's big day would be showcased.
So what else will folks get to see?