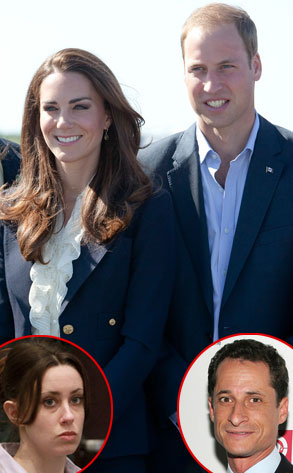 Samir Hussein/WireImage; Bryan Bedder/Getty Images; AP Photo/Joe Burbank, Pool
Prince William and Kate Middleton are to touch down in Los Angeles this very afternoon, but you have to wonder if the United States leg of the royal visit isn't ill-timed.
Coming, as it is, right smack dab in the middle of America's summer of the Anthonys.
Casey and Weiner.