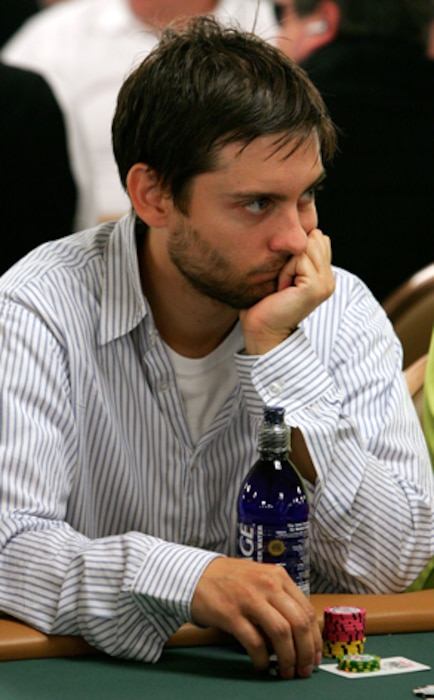 Ethan Miller/Getty Images
Tobey Maguire is looking to extract himself from a rather tangled web.
The former Spider-Man star has denied accusations that he knowingly participated in—and won serious dough from—an illegal poker ring allegedly perpetrated by a Beverly Hills hedge fund manager.
Well, he's not exactly denying the dough part...