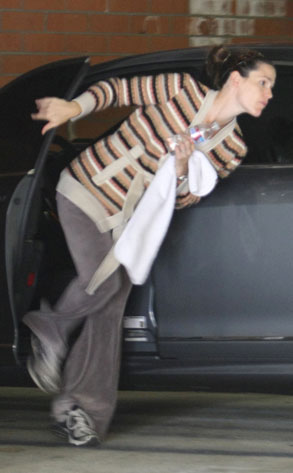 Fame Pictures
That's megan's hilarious entry in our strangely prescient Jennifer Garner caption exercise. As you'll remember from E!'s Live from the Red Carpet Oscar coverage, Ryan Seacrest found out that Busey is a really big fan of Garner's.
As we all know since we first posted this, Jennifer Garner has kind of confirmed the never-ending stories out there alleging she is with child. And some of your were totally on that wavelength.
Some of our favorites were:
rach n bake: "Oh no I left Violet in the other car!!!"
Paige "Exit....Stage left!"
Christine: "My New Alias: Undercover Mother"
sensorchips: "I gotta pee"