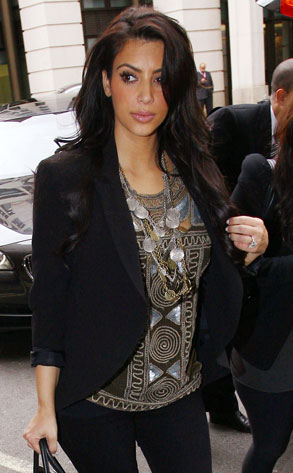 Neil Mockford/FilmMagic
The Kardashians aren't exactly strangers to the world of gossip, but even in the tabloids, there's a line you don't cross. Unfortunately for them, one magazine just crossed it—and now they're going to pay.
Blushing bride-to-be Kim Kardashian has wasted no time in adamantly shooting down InTouch Weekly's current cover story, alleging that the newly engaged reality star was involved with another pro athlete during her courtship to fiancé Kris Humphries.
"This is absolutely not true," Kim told E! News exclusively. "I have no idea who this person is."